I shop. I redesign. I re-purpose. I throw away. Most of the time without much thought.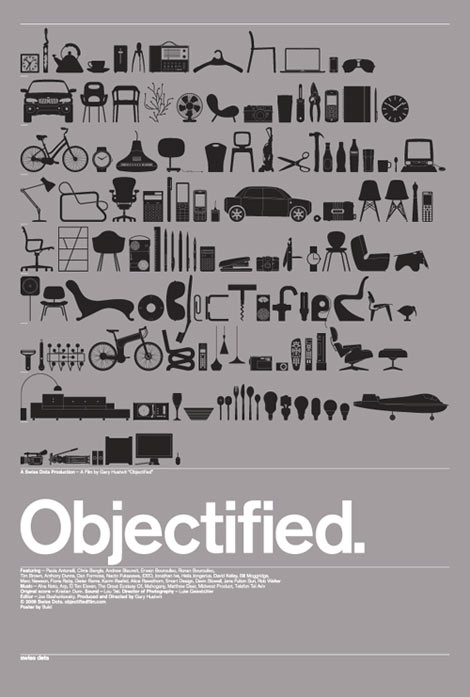 Today I watched a film called
Objectified
and it is all about the design and purpose of the objects we buy. The film was pretty interesting, very inspiring, and also thought provoking. I didn't expect that last one. The film ends with the famous scenario, What would you grab if your house was burning down, and it was then that I realized that all of the custom designs, expensive electronics, or daily tools would not be important. So then, what is the point? Why change out home decor with the seasons, why upgrade to a new TV or Cell Phone? Do we really feel that is what we deserve, or should treat ourselves to?
How many of us have a bucket list that we think we will never finish? How many of us want to travel? How many of us what to buy homes? How many of us what to donate money to a charity that really matters to us? How many of us feel these dreams are impossible? Now, How many of us spent our last check, or bonus buying a new outfit, or bigger TV? If the house was burning down those are not the things we would try to save, so why do we take from our other dreams to buy into these advertised lifestyles!
The film is good, and designers they speak to are great. I enjoyed the film, and got a lot more out of it than I had ever imagined.
Materialism is the only form of distraction from true bliss. --Doug Horton
And to answer the question, I would grab:
my husband
our dog
our hard drive (the only place I have wedding pictures)
my postcards
and my guitar